The Truth about Microdosing: Beyond the Misconceptions 🍄
The conversation around psychedelics, such as psilocybin, MDMA, and LSD, has been controversial, to say the least. Despite their Schedule I classification, which implies a high potential for abuse and no accepted medical use, the real story is vastly different. 🤨
Consider this: how many lives have been lost due to psilocybin overdose? How often does psilocybin rip families apart, compared to legal substances like alcohol? The "no accepted medical use" tag isn't based on lack of potential, but rather restrictions on research funding for these substances. The Controlled Substances Act and the National Institutes of Health's policies have essentially stifled any significant governmental support for psychedelic research. 🚫🔬
Let's cut through the noise: these policies aren't about health; they are about control. The lack of accepted medical use isn't because psychedelics lack potential, but because the regulations have made comprehensive research nearly impossible without private funding. 😠
And yet, amidst these restrictions, there's hope. Private donors are stepping in, and the real, life-changing benefits of these natural substances are slowly, but surely, coming to light. 🌟
So here's a real option for those looking to explore an alternative to the traditional, pharmaceutical-driven model: microdosing. A measured, mindful approach that many individuals have found to bring clarity, creativity, and relief from various mental health conditions, without the 'zombie-like' effects of certain pharmaceuticals. 🌱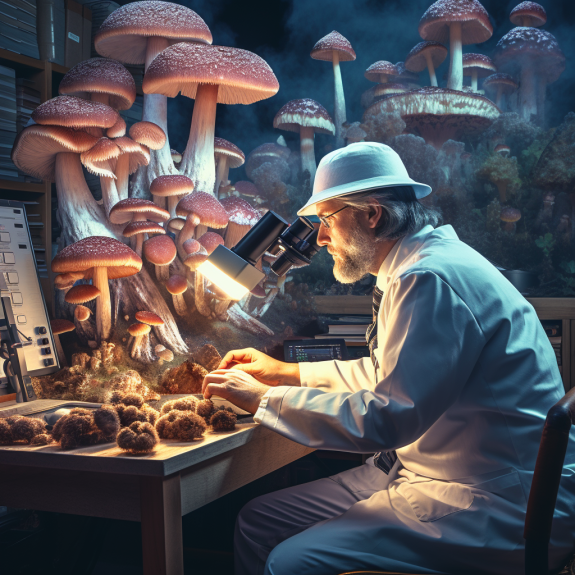 Interested in starting your own journey of discovery? Check out our microdosing starter kit, your gateway to a new perspective on mental health and wellness.
For a deeper dive into the world of microdosing, we invite you to join our supportive community. There, you will find like-minded individuals and expert guidance on how to navigate this transformative path responsibly and effectively. 🤝
Let's change the narrative and uncover the truth together. 🔄
In Equanimity,
Medicine Box 🌿
CHECK OUT OUR MOST POPULAR CONTENT
Ready to start your Microdosing Journey With Our Minds Eye Starter Kit?