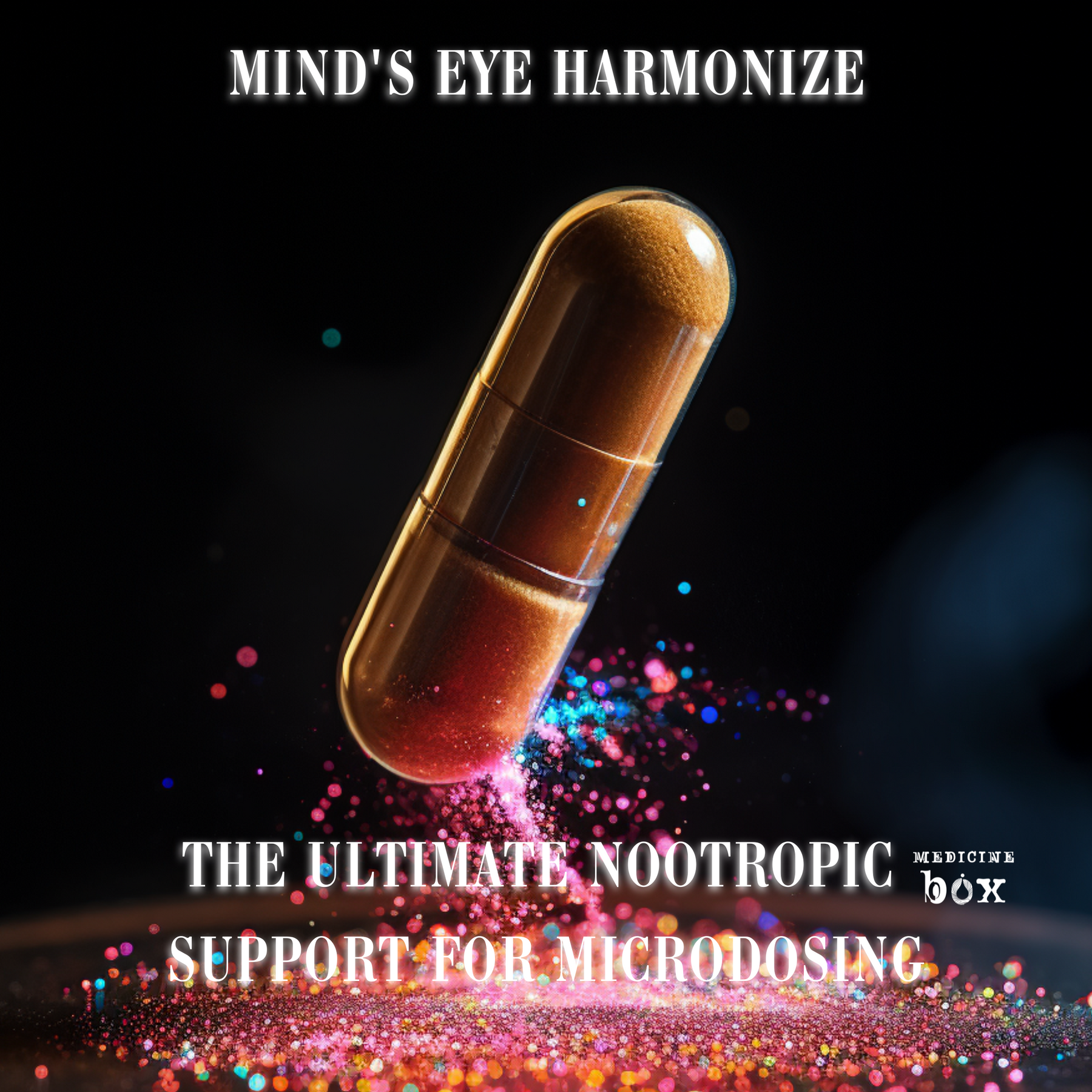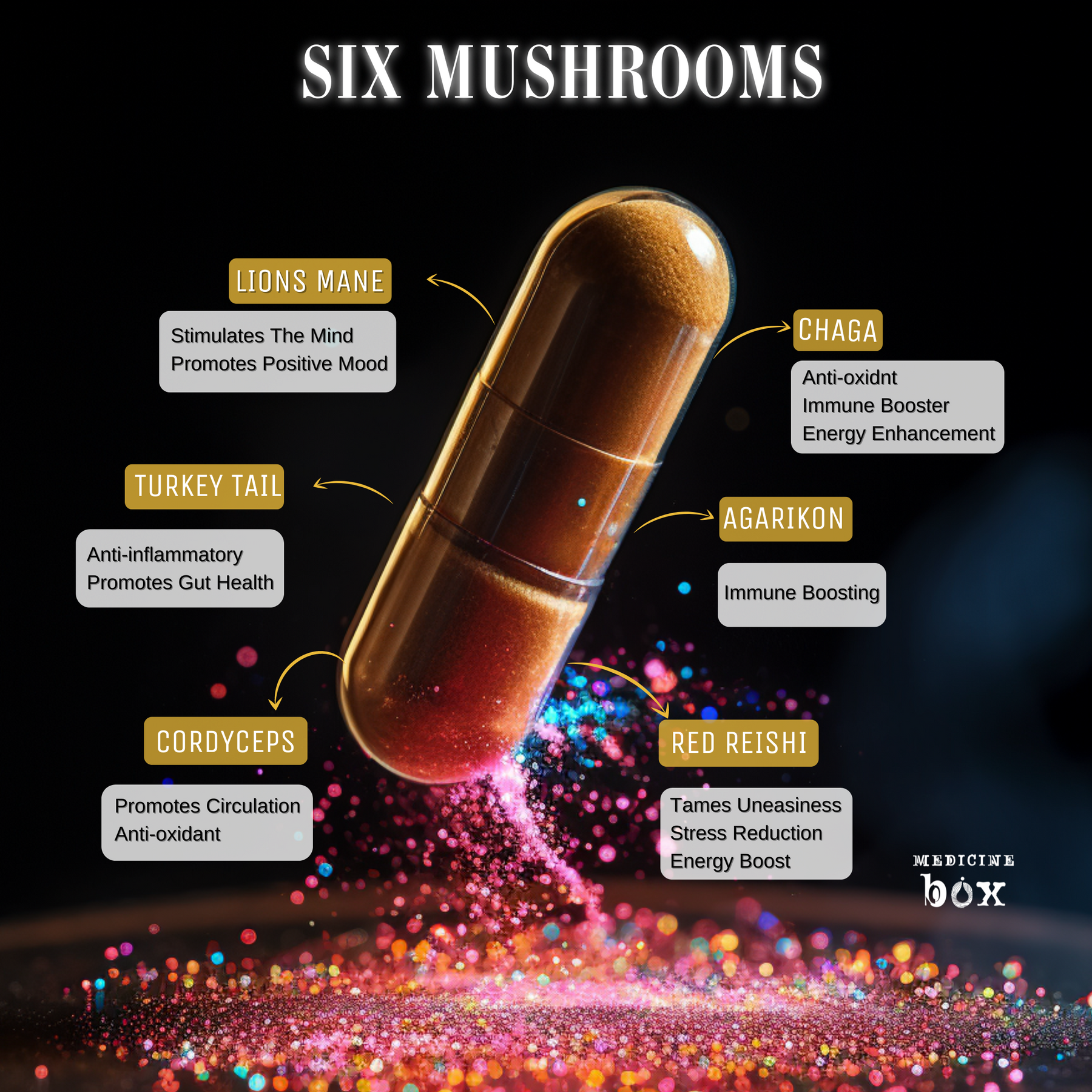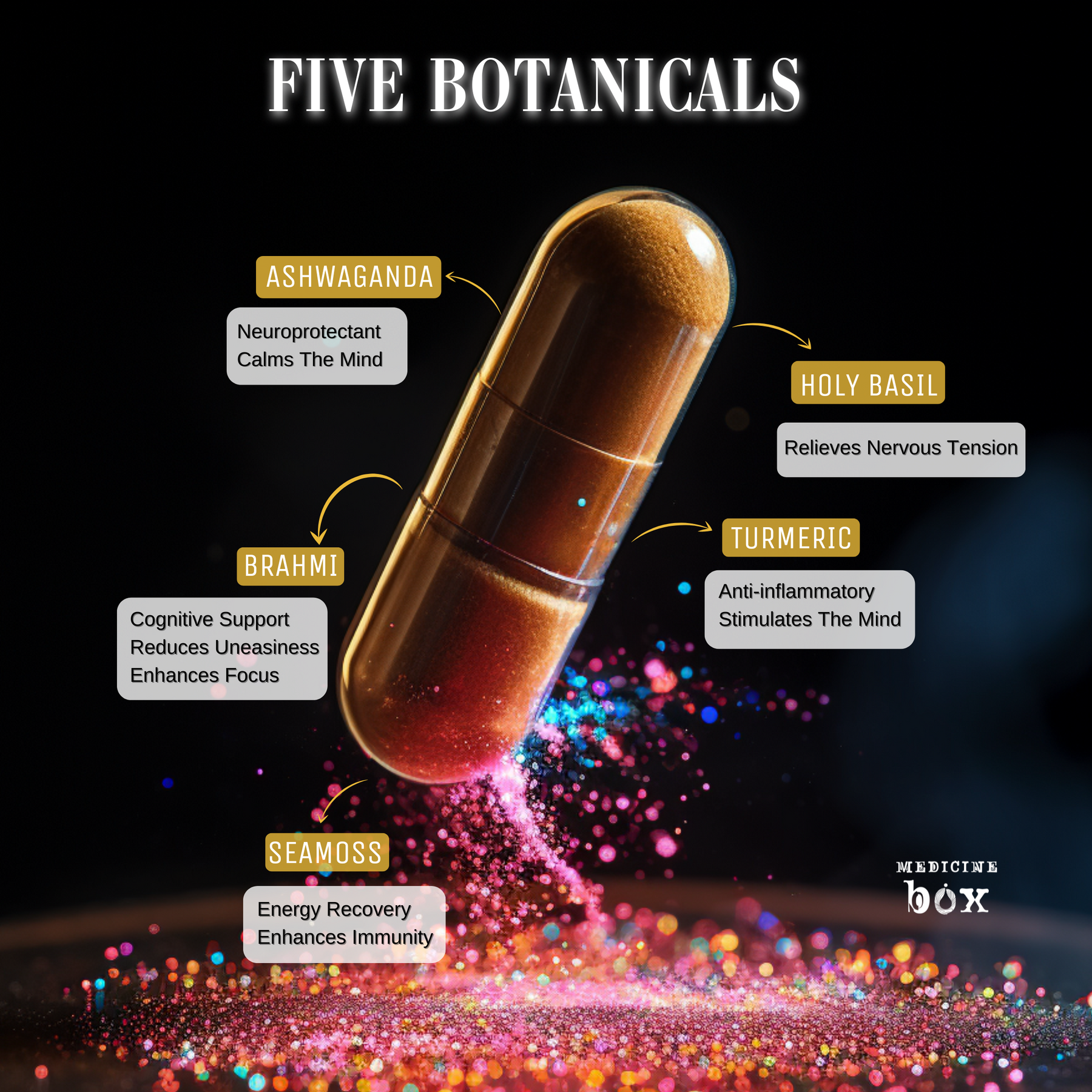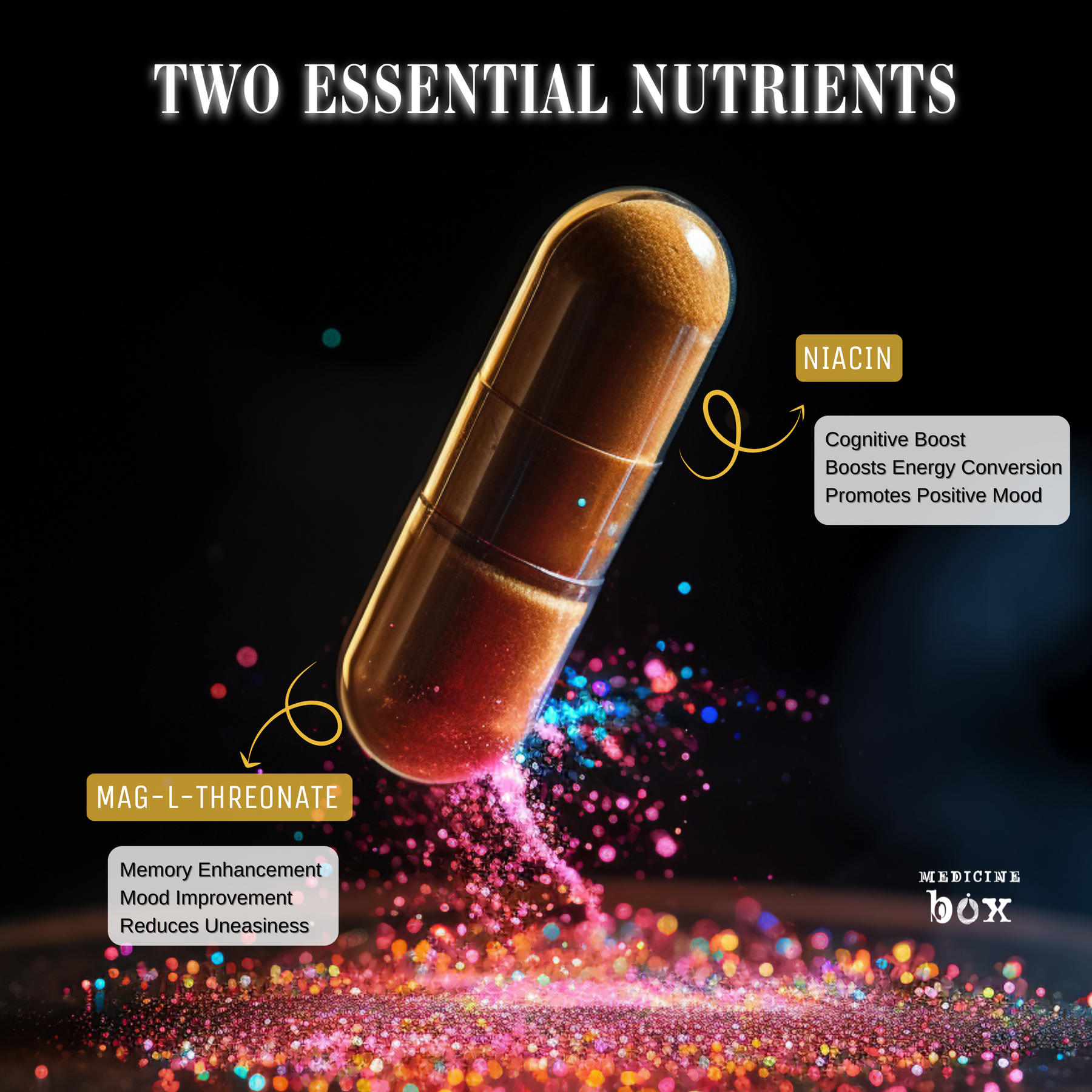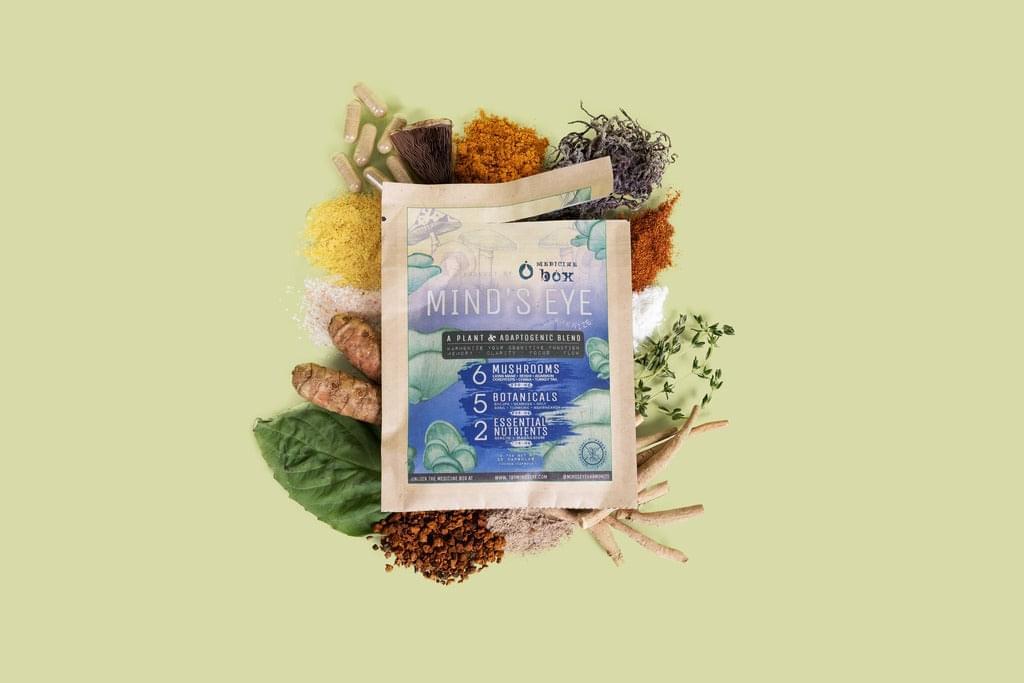 Minds Eye Harmonize - The Ultimate Nootropic Support For Microdosing
Just 2.5$ /Day
Unlock your full potential with Mind's Eye Harmonize, the ultimate supplement that supports your microdosing practice. Our carefully crafted blend of 6 Adaptogenic Mushrooms, 5 Botanicals, and 2 Essential Nutrients is designed to enhance memory, focus, creativity, and stabilize your mood. With 600mg of wholesome earth ingredients in every capsule, Mind's Eye Harmonize is perfect for those looking to amplify the benefits of their microdosing practice. Start your journey to a better you with Mind's Eye Harmonize today.
Amplifies the benefits of microdosing practices

Supports memory, focus, and alertness

Enhances creativity and mood stability

Supports cognitive function

Made with wholesome earth ingredients

600mg of 6 Adaptogenic Mushrooms, 5 Botanicals, and 2 Essential Nutrients in every capsule

Mindfully improves focus and flow with a deep emphasis on cognitive function

Perfect as a standalone mental health supplement or a complement to microdosing practices

Helps avoid building up a tolerance with recommended days off.
600mg of wholesome earth ingredients in every capsule
6 Adaptogenic Mushrooms




5 Botanicals

2 Essential Nutrients
What Is Included In Each Capsule 
Lions Mane - Supports a healthy mind, improves mood and focus
Chaga - Antioxidant, vitality booster and anti-inflammatory
Turkey tail - Reduces inflammation, vitality-boosting, and assists with gut health
Cordyceps - Assist with exercise performance, antioxidant, promotes circulation, anti-inflammatory
Red Reishi - Vitality booster, combats fatigue, and low energy, relieves tension
Agarikon - Helps reduce inflammation, combats toxins and vitality-enhancing
Ashwagandha - Neuroprotectant, supports cognitive function, and calms the mind
Holy Basil - Source of vitamins C, A & K that relieves tension.
Brahmi - Improves mental clarity, reduces uneasiness, antioxidants assist with focus; has a calming effect
Turmeric - Combats degenerative processes in the brain, anti-inflammatory
Sea Moss - Helps tame uneasiness, contains polysaccharides, neuroprotectant; supports energy recovery
Niacin - Boosts vibrancy, is water-soluble (rabid absorption), helps process food into energy, reduces mind fog
Magnesium-L-Theronate - Supports age-related cognitive decline, improves short and long-term mind fog, helps with clarity, focus, and mood support
Just 2.5$ /Day
WHAT TO EXPECT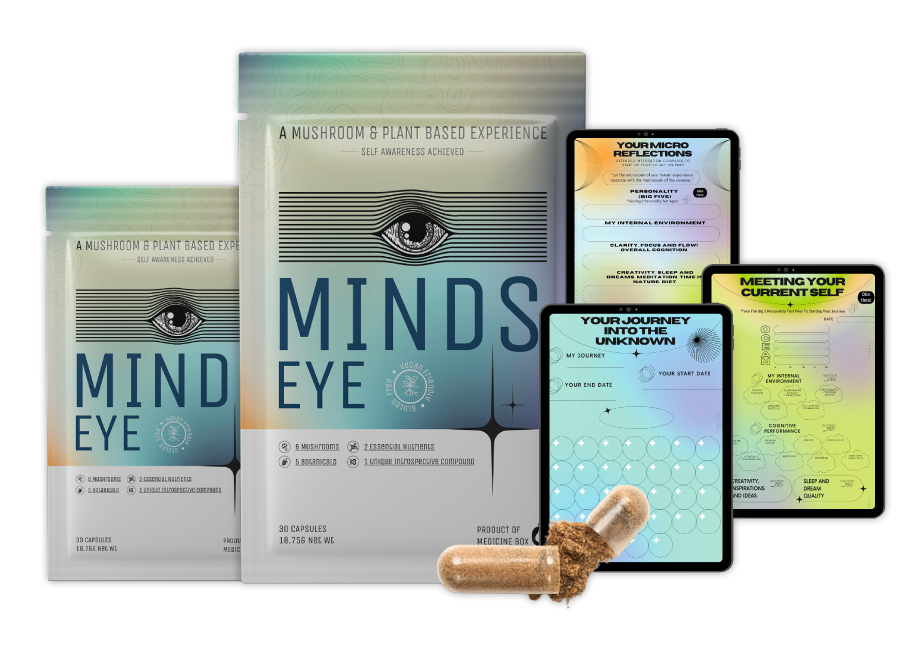 1.) Mood Enhancement
Elevate your mood and transform your day with grace and ease, by experiencing the powerful combination of 6 adaptogenic mushrooms, 5 botanicals, 2 essential nutrients and one introspective compound that support your mental and emotional well-being.

2.) Focus On What Really Matters
Experience a new level of mental clarity and unlock your full microdosing potential with our exceptional 14 in 1 microdose blend containing mind and body expanding compounds such as Lions Mane, Ashwagandha, Brahmi, and Magnesium-L-Theronate and more!

3.) Shifts In Perspective
Broaden your understanding of yourself, overcome mental barriers, and approach challenges from a new perspective, leading to personal growth and self-discovery.
Mushroom supplements
These supplements are fantastic!