Reduce Anxiety With Clarity & Focus
SELF AWARENESS,
ACHIEVED.
14-INGREDIENT MICRODOSING BLEND
       FREE SHIPPING + Micro Tracker & Microdosing Guide Included!
Welcome to Mind's Eye by Medicine Box – Your Gateway to Enhanced Self-Awareness. Our unique approach to microdosing offers not just a product but an experience waiting to be had.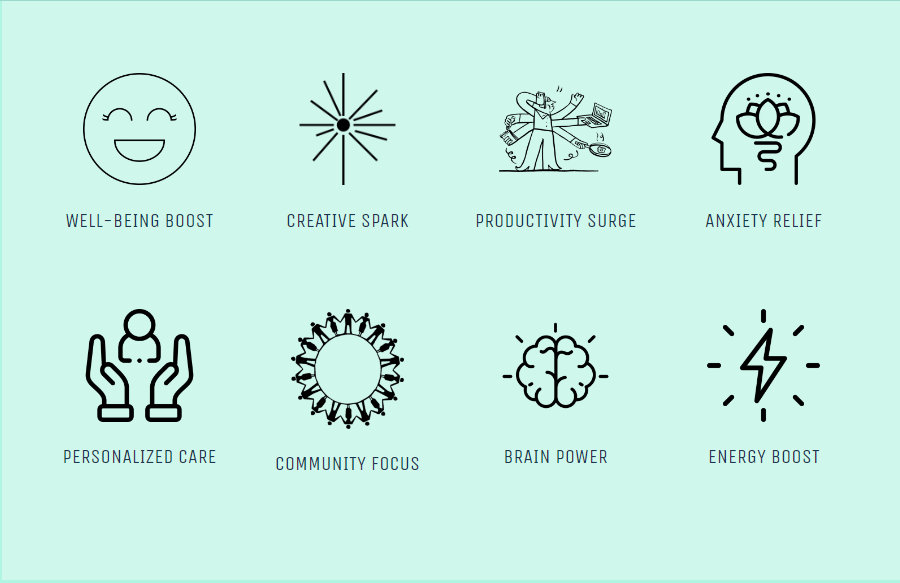 Discover the Transformative Power of Our 14-Ingredient Microdosing Stack
Our meticulously crafted 14 in 1 blend combines:
6 Adaptogenic Mushrooms: Harnessing ancient wisdom for modern wellness.

5 Botanicals: Nature's answer to mental clarity and focus.

2 Essential Nutrients: Building blocks for a balanced mind.

100mg Introspective "Cubensis" Compound: Unlock your inner potential.
What Is A Stack?
In the context of our Mind's Eye microdose product, a "stack" refers to a carefully curated combination of different ingredients that are blended together to enhance and complement each other's effects.
When combined, these elements create a "stack" that aims to offer a more comprehensive and synergistic benefit than any single ingredient could provide alone.
For more information, visit our FAQ section.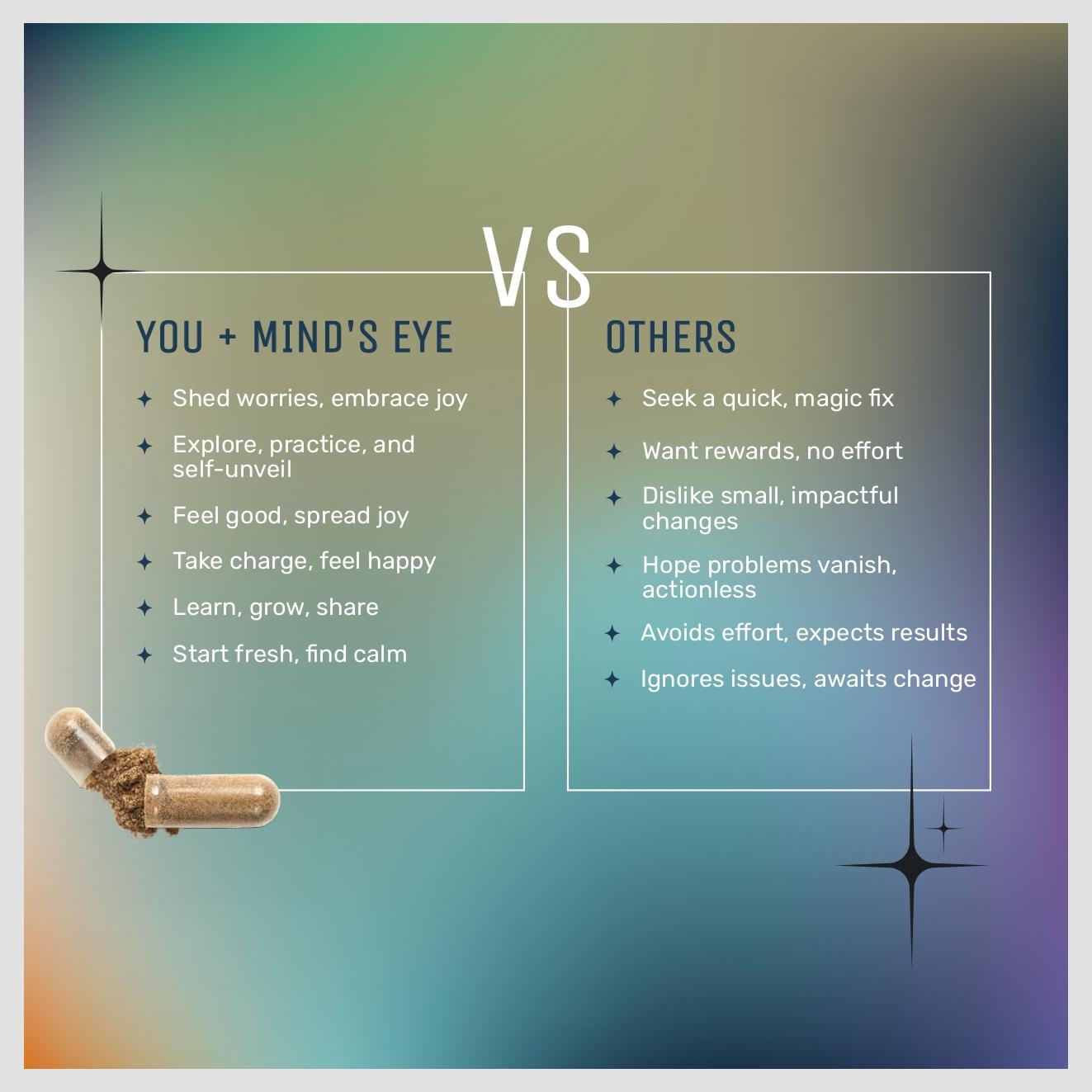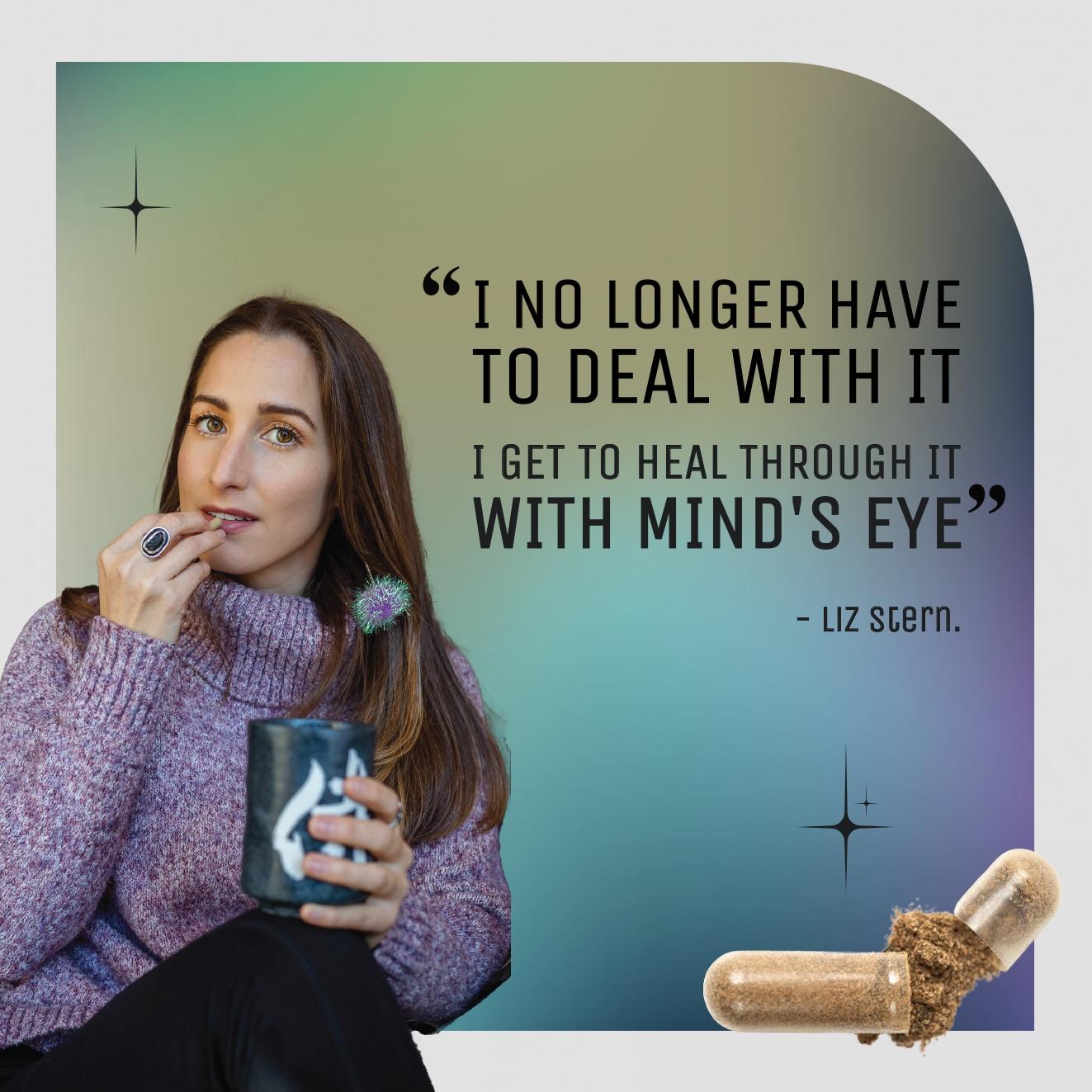 What Is Introspection?
Introspection, in the context of a microdosing routine, refers to the process of turning one's attention inward to explore one's own thoughts, feelings, motivations, and mental states. This practice is often associated with increased self-awareness and a deeper understanding of oneself.
When applied to a microdosing routine, particularly with ingredients like our introspective compound (as found in our Mind's Eye microdose product), introspection can take on a more profound dimension.
Microdosing is believed to potentially enhance neural connectivity and cognitive flexibility. This can lead to a heightened ability to examine one's own mind and life from a different perspective, often providing new insights into personal issues or challenges.
Learn more about our introspective compound by clicking below.
What Mind's Eye Customer's Say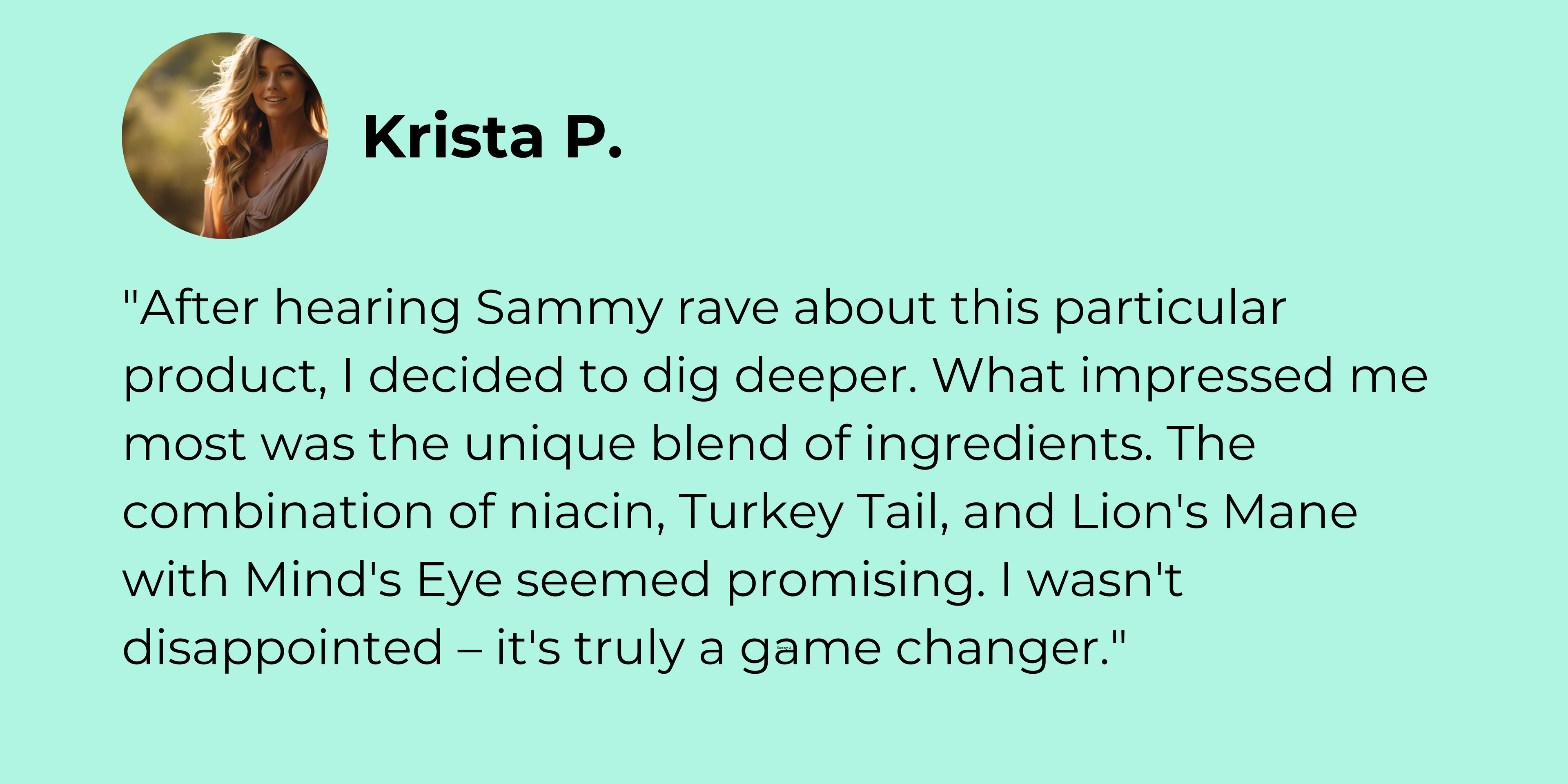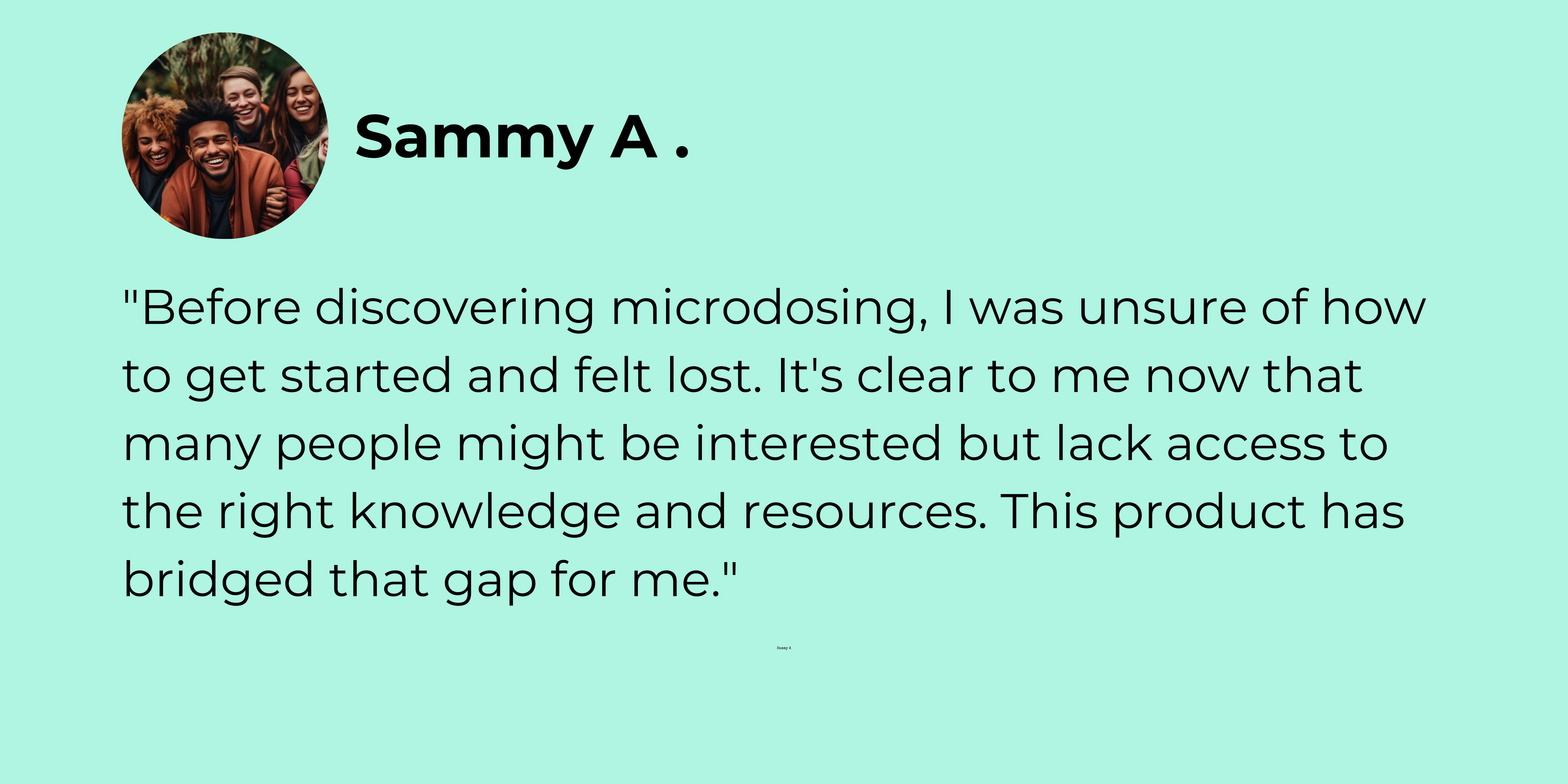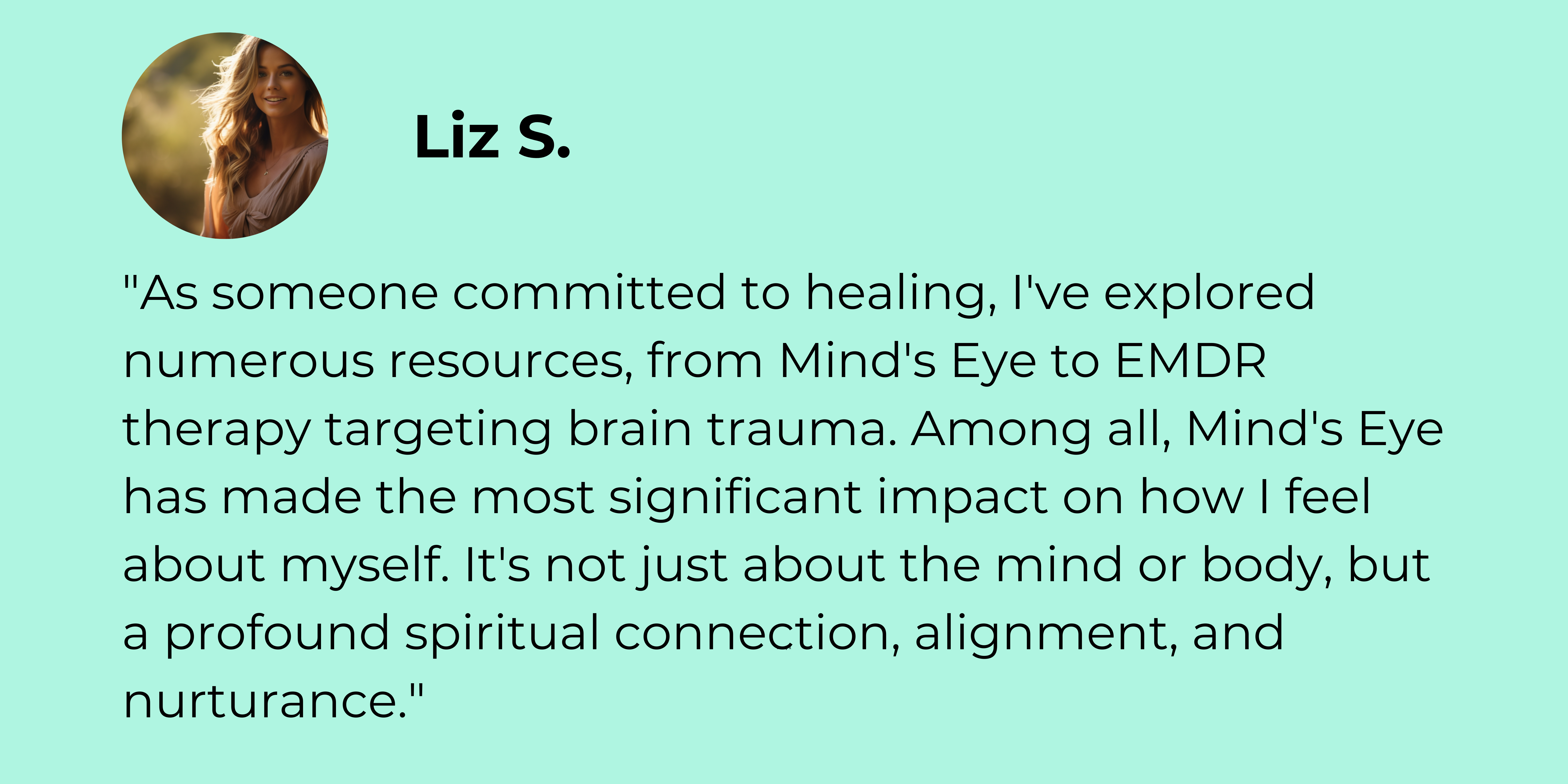 Introspective Compound
Facilitates  neuroplasticity 🍄, promotes mood stability, and initiates transformative shifts in perspective, leading to prolonged feelings of well-being.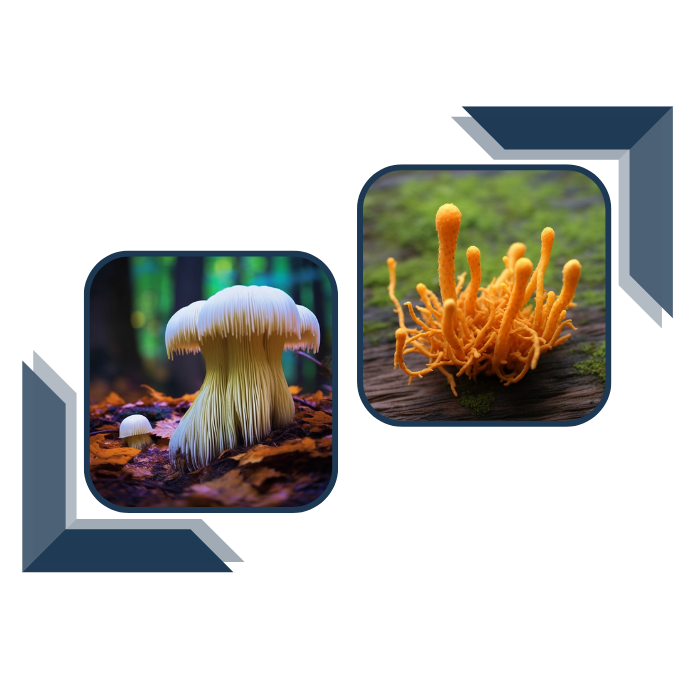 Lions Mane & Cordyceps
Experience the blissful benefits of improved brain power and radiant circulation support. Promotes a healthy mind, uplifted mood, and reduced inflammation.
Turkey Tail & Red Reishi
Elevate your well-being with our potent vitality booster, combating low energy, fatigue, and inflammation while promoting optimal gut health.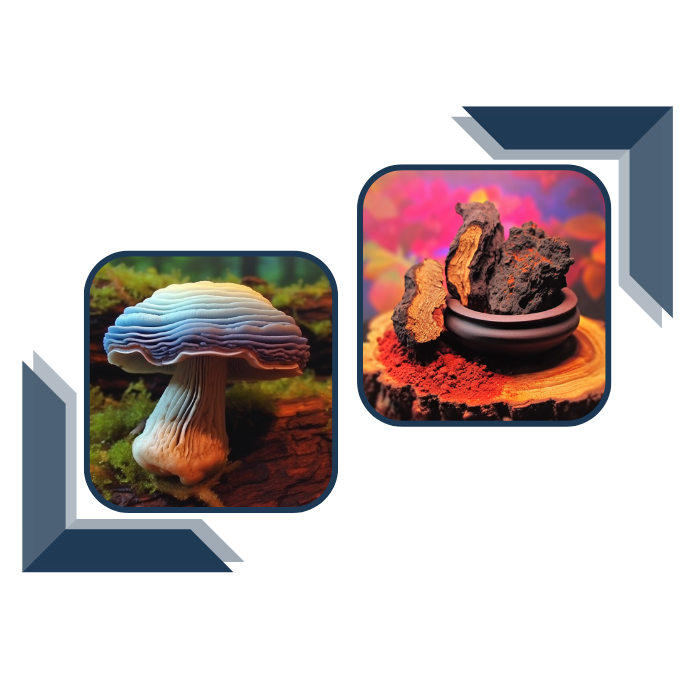 Agarikon & Chaga
Rejuvenate your body and mind with this mushroom combo, offering vitality enhancement, antioxidant support, and inflammation reduction.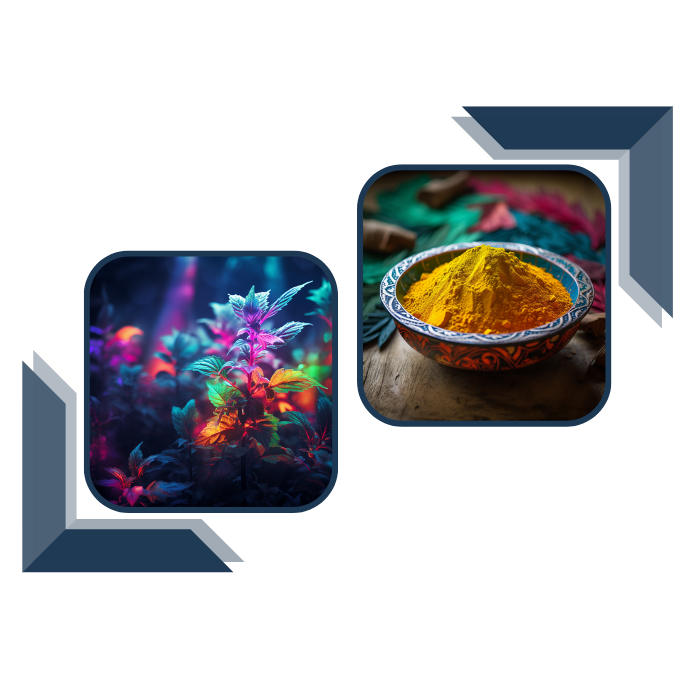 Holy Basil & Turmeric
A dynamic duo that provides a rich source of vitamins C, A, and K, relieving tension and promoting overall well-being. Combats degenerative processes in the brain and offers potent anti-inflammatory support.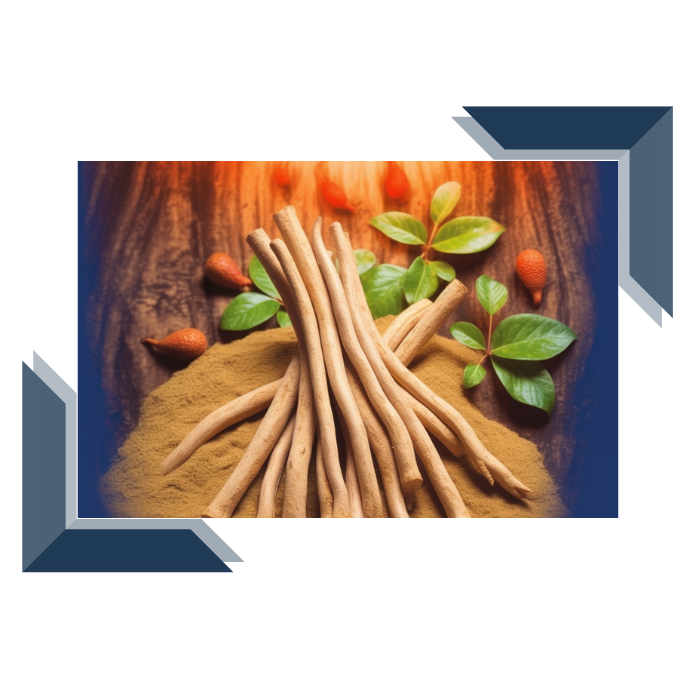 Ashwagandha
Experience the wonders of Ashwagandha, a natural powerhouse known for its neuroprotective properties, cognitive support, and mind-calming benefits.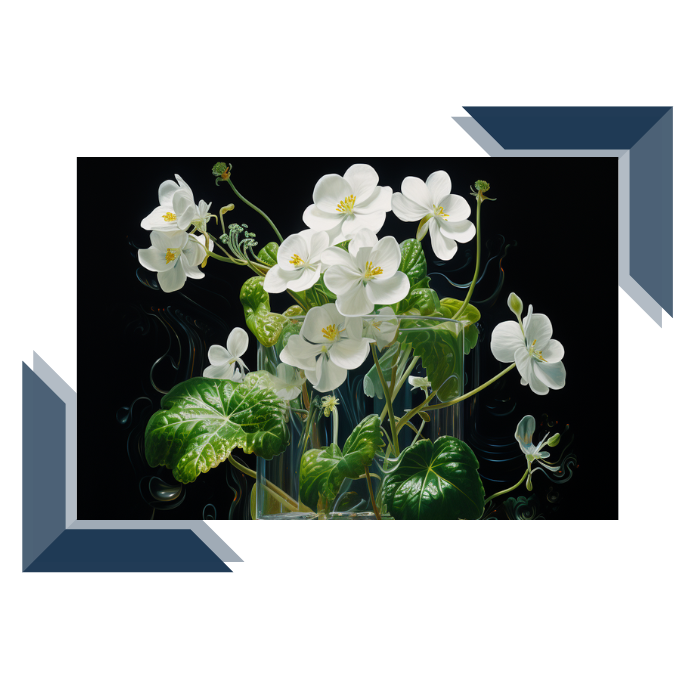 Brahmi
This remarkable botanical improves focus, reduces uneasiness, provides antioxidant support, and brings about a calming effect, offering you a tranquil state of mind.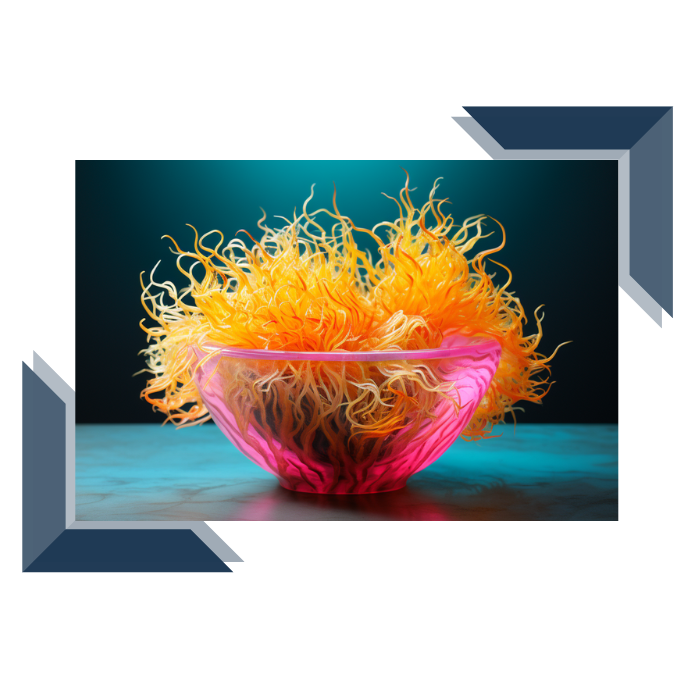 Sea Moss
Tames uneasiness, rich in polysaccharides, acting as a neuroprotectant, and supports energy recovery.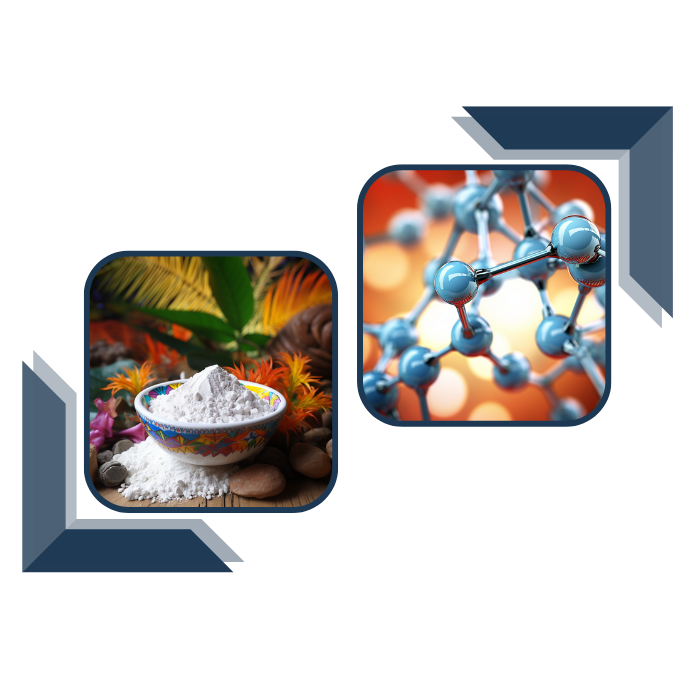 Mg L-Threonate & Niacin
Unique water-soluble nature, ensuring rapid absorption and efficient processing of other ingredients into energy. Feel the mental foglift as they work synergistically to enhance clarity and reduce mental fatigue.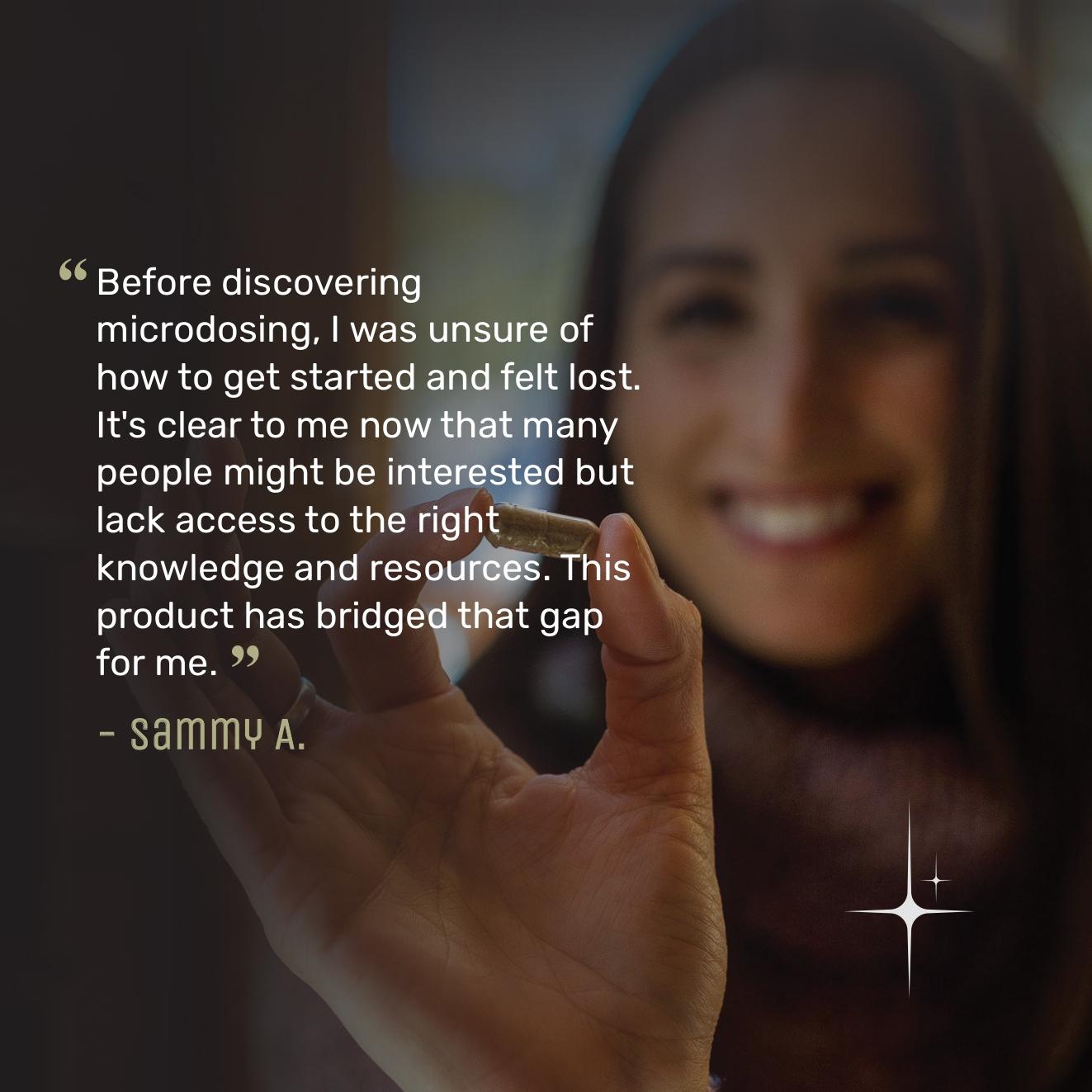 WHY TRY MIND'S EYE?
Holistic Wellness Approach: Every ingredient is chosen for its synergistic effect on mental fitness and mood enhancement.

Expert-Backed Formulations: Developed with insights from botanists and wellness experts.

Commitment to Quality: Pure, from-the-earth ingredients ensuring safety and efficacy.

Community-Centric Vision: Join our growing community dedicated to personal growth and natural well-being.



Ready to learn about microdosing; mixing old ways with new ideas? With your buy, you get a Free Microdosing Guide for Beginners to help you start.
Also, we give you a Free Micro Tracker to track your progress. We don't just sell products, but show you a new path to feel better with nature's help.
Join Mind's Eye, and be part of a group that cares about helping you feel better, the natural way.
INTROSPECTIVE CONVERSATIONS
"My creativity has expanded."
Yeah, my creativity has expanded. I feel like I function on a better level; that I am kinder and softer, my edges are smoother. I've always been a nice person. But of course, my edges have just softened.
-Krista P
"Give myself these 30 days to have some self discovery."
"I appreciate your careful sourcing of ingredients for your products. It's important to me to know where my products come from. This drew me in, and while I've tried mushrooms and microdosing before, I wanted a more structured approach.
Your 30-day program offered me that chance for self-discovery."
-Irene T
"It gave me the filter that I've never had."
"These capsules truly provided a filter I've never experienced before, and the results have been amazing. The effects didn't manifest immediately; they were subtle and developed over time.
It's essential to give it the full course and remain patient, understanding its gradual nature. Alongside the medicine, personal efforts are still required.
Now, six months later, feelings of depression are largely absent. While I have occasional moments, I generally feel good. It's been an awesome journey."
-Amy
"90 Days-It's just a great chunk of time for this practice."
"Since I am a user of all Medicine Box things, I was fortunate enough to get one of your emails. And I think in it, you had just mentioned, "are you just feeling stuck?" And that line in itself to me was just like, holy S*%T, yes, I'm stuck. Like how am I going to get out of this?
I have no idea how. And that's when I immediately turned around and was like, oh, send me, send me the microdosing this way!
And that's when I started my journey. So I'm doing the 90 day journey. And right now I am on day 66. 90 days is a season, right?
So it's, it's equinox to solstice, solstice to equinox, or it's a quarter, 12 weeks, three months. I mean, it's just a great chunk of time."
-Ana A
"It's not like a fix all, but it's an opportunity to help you go within more."
"Just so you know, coming at it with an open heart and open mind and a willingness to remember that it's not a fix all, but it's an opportunity to help you go within more, and just show you  what you already know.  
I love the product. I love what you all stand for. I think that's the thing that drew me to the brand, reading everything on the website. I was like, "yes, this is it!"
II love what y'all are doing. I think it's amazing."
-Ariel Z
"I now know how to be here and nurture myself through this experience."
"I talked about it probably too much. I'm definitely trying to spread the love because it has changed my life. I think it has that potential for everyone.
So if you're on the fence, do it, get yourself some goodies. I'd like to emphasize a point you made. While previously I was merely "dealing" with my trauma, now I'm on a path to "healing" from it. I recognize that it might never completely disappear, but the approach has shifted.
Like you said, the grief is always going to be there in some form. But getting to this place where it is no longer something that I have to deal with. And instead of that feeling of just like, oh shit, here it is again, I now know how to be here and nurture myself through this experience."
-Liz S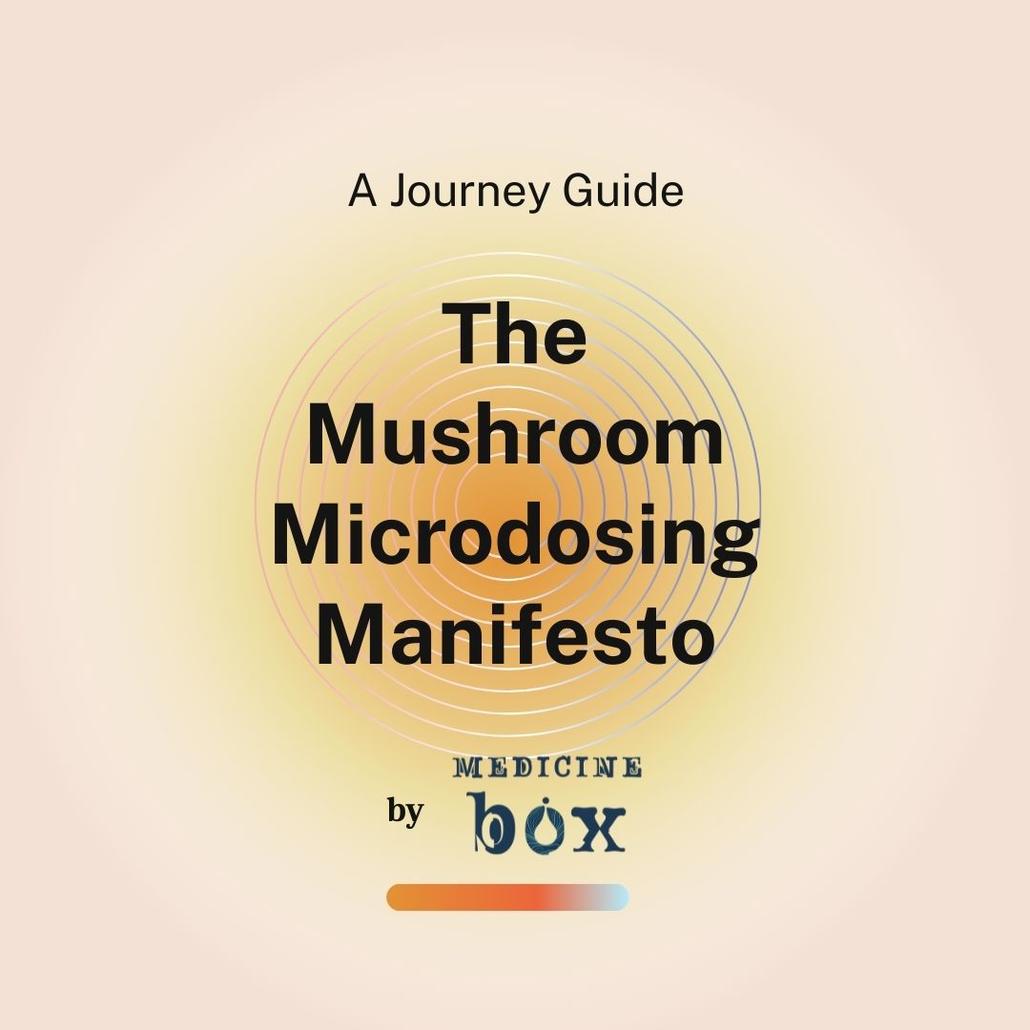 GET OUR MUSHROOM MICRODOSING MANIFESTO PDF
Join 23,760+ Curious Microdosers Improving Their Mental Well being In Just 7-Minutes per Week
Get 3 value-packed e-mails and videos each week that give you the tactics, frameworks, tips & tricks you need to spend less time worrying and more time enjoying your life.
Sign up today and get 10% off!
FREQUENTLY ASKED QUESTIONS ABOUT MINDS EYE