Microdosing Unveiled: A 6-Step Journey to Enhanced Cognition
Click Below To Watch The Replay!
🌟 "In the intricate dance between the known and the unknown, between the realms of the conscious and subconscious, lies the subtle art of microdosing."
1- The Soul of Microdosing: Its Essence
At its deepest core, microdosing is akin to whispering secrets to your soul. It involves imbibing almost subtle quantities of psychedelic substances, allowing for an enhancement of the everyday experience without being whisked away on a full-blown trip.
Contrast: Micro vs. Macro
Microdosing is not about riding the psychedelic wave; it's about letting the wave gently lap at your feet. It's the harmony in the background, uplifting mood, and cognition, rather than the symphony of visual and existential revelations regular doses might induce. Imagine it as a spiritual touch without an overpowering embrace.
2- The Multifaceted Purpose of Microdosing
Cognitive Resonance: It's not about changing the radio station, but fine-tuning it for utmost clarity.

Creative Awakening: Many maestros of art and technology vouch for microdosing as the key to unlocking doors previously unseen.

Emotional Harmony: It provides a serene backdrop to life, potentially alleviating symptoms of modern afflictions like anxiety and depression.

Spiritual Subtlety: It's a gentle push, rather than a forceful shove, toward deeper introspection and worldly connectivity.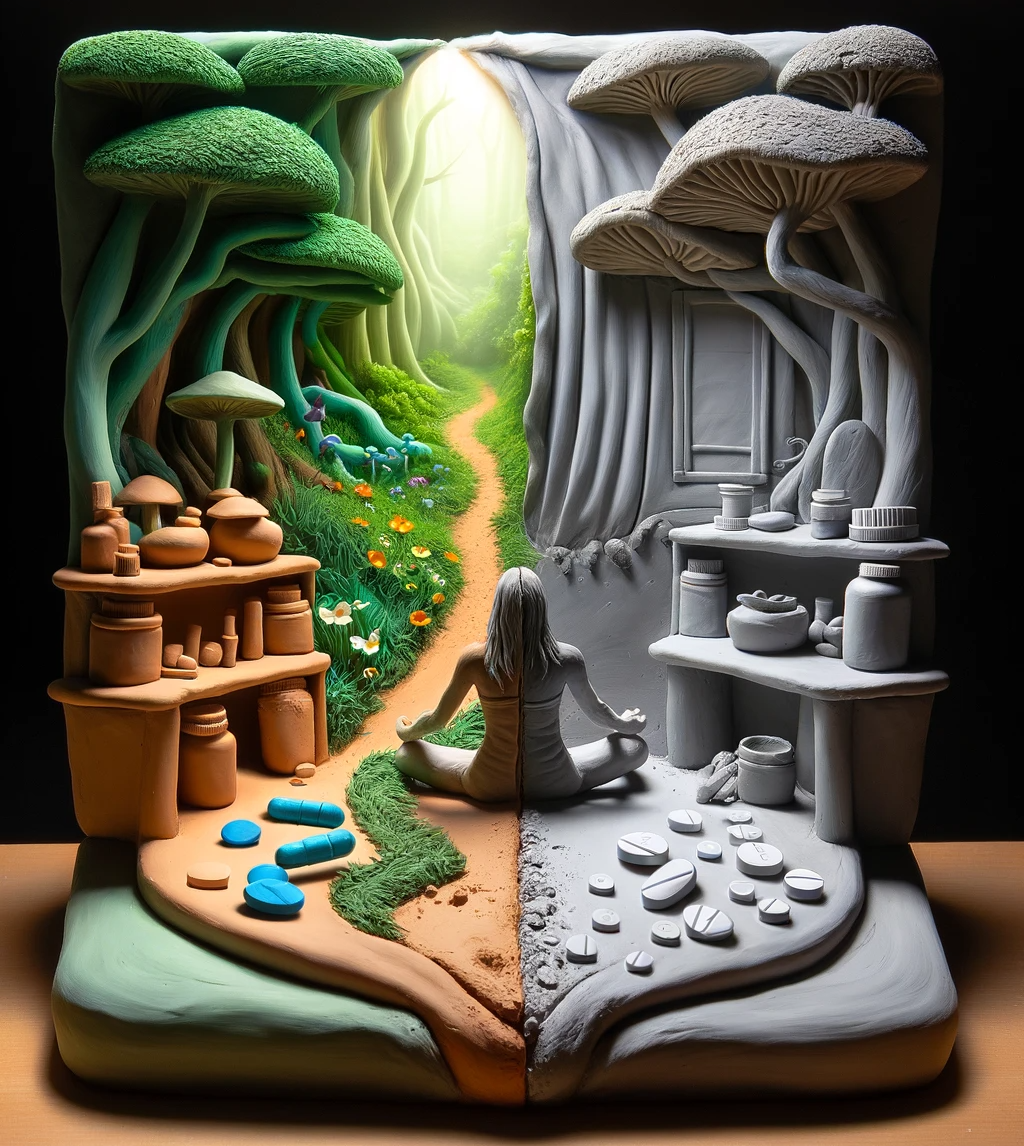 3- A Glimpse into the Past: The Historical Panorama
Ancient Footprints: From the mystical forests of the Amazon to the vast plains of Africa, the psychedelic embrace has been a sacred ritual. It's crucial to honor these roots where not just the grand ceremonies, but possibly the subtle daily rituals, played a part in indigenous lives.
Modern Revival: The latter half of the 20th century saw psychedelic luminaries, notably Dr. James Fadiman, bridging ancient knowledge and modern science. Fadiman's "The Psychedelic Explorer's Guide" lit the path for many, transitioning microdosing from counter-culture niches to mainstream dialogues.
4- The Socio-Cultural Tapestry
Tech Titans of Silicon Valley: Beyond code and innovation, these pioneers sought cognitive enhancement, weaving microdosing into the fabric of their groundbreaking endeavors.

Muses of the Art World: From illustrious musicians to emerging painters, microdosing is often the whispered secret behind bursts of creativity.

Destigmatization: The whispers grow louder, transforming taboo topics into subjects of genuine, educated curiosity.
5- Legal Paradigms in Flux
Driven by advocacy, research, and the undeniable pull of the microdosing wave, legislative horizons are expanding. The world is slowly, yet surely, recognizing the potential healing embrace of these substances, with regions like Oregon paving the way.
6- The Microdosing Blueprint
The choice is yours:
LSD: A crafted substance known for its alchemy of altering perceptions.

Psilocybin Mushrooms: Nature's own, with a spiritual legacy spanning centuries.

Others: While less common, mescaline and DMT have their own microdosing adherents.
Guidelines and Protocols:
Dosage: Whether LSD or mushrooms, the mantra remains: start small, tune in, and listen to your body.

Scheduling: Fadiman's approach of once every third day serves as a cornerstone, but personal rhythms might differ.

Safety Above All: Ensuring pure substances, understanding legal landscapes, and ensuring harmonious settings remain paramount.

For more information on protocols, check out this video
As you continue to dive deeper into this world, let this be your guide: Microdosing, in essence, is about magnifying the magic in the mundane.
Whether it's a cognitive boost, a creative splash, or a soulful whisper, it offers a mindfully grounded approach to amplified living. And now, as WE open this treasure chest of knowledge to the world, immerse yourself in the full replay of the presentation and embark on your own journey of discovery.
Remember, why feel "good" when YOU can feel GREAT?!
Stay groovy,
Medicine Box
CHECK OUT OUR MOST POPULAR CONTENT
Join our MICRODOSING COMMUNITY for new videos, discount coxides, and more!
Ready to start your Microdosing Journey With Our Minds Eye Starter Kit?