Exploring the Connection Between Microdosing, Mushrooms, and Mindfulness
By now, you probably already know about some of the benefits of microdosing — the act of consuming sub-perceptual quantities of psychedelic substances, in case you need some reminding. And before that, you may also know a few things about yoga, and how it can do likewise. So what do we know about the entourage effect of both? Well, while it's all in the beginning stages, what we do know is truly encouraging.
At the heart of this exploration is psilocybin, a psychoactive compound found in certain species of mushrooms.
Psilocybin, like many other psychedelics, can stimulate serotonin receptors in the brain, altering consciousness and inducing a state often described as "mystical" or "transcendent". Even at low, sub-perceptual doses, initial findings by longtime psychedelic researcher
Dr. James Fadiman suggest these substances can subtly influence the brain's thought processes and emotional responses.
The unifying principle behind both microdosing and yoga is mindfulness, a psychological approach to promoting present-moment awareness, acceptance, and non-judgment.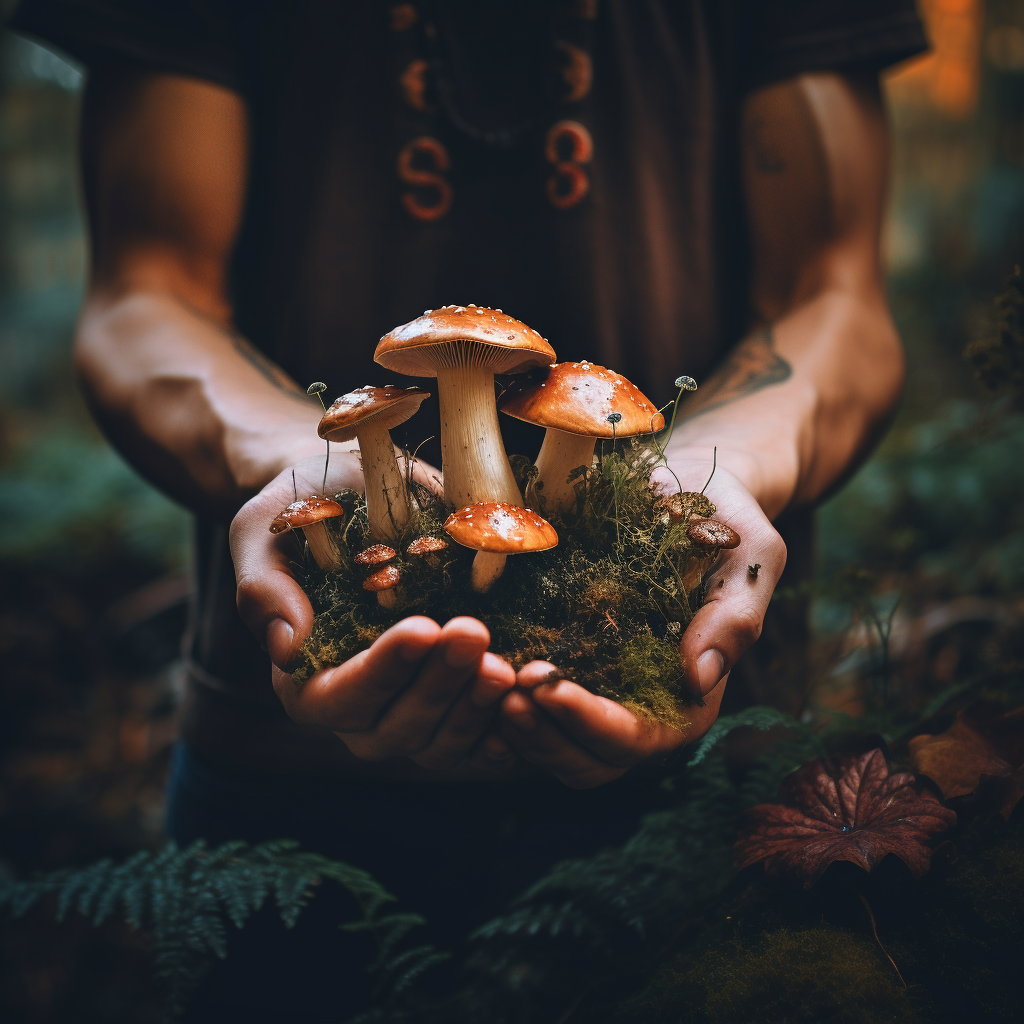 Research indicates that psychedelics may amplify mindfulness by promoting neuroplasticity – the brain's ability to form and reorganize synaptic connections. This process can reshape thought patterns, potentially aiding in overcoming stress, anxiety, and depression.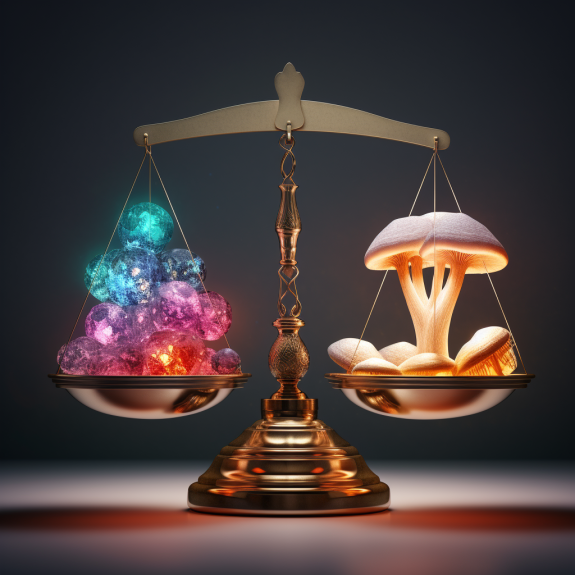 Furthermore, studies suggest psychedelics can increase the sense of "interconnectedness" or "oneness" with the world, a concept central to many mindfulness practices such as yoga. Therefore, the combined use of microdosing and mindfulness techniques can offer a powerful approach to mental well-being.
In 2020, for instance, an Australian research team polled 339 people microdosers and yoga practitioners to rank elements of psychological well-being against a control group, and were also compared against a group that microdosed and did yoga.
The findings were astounding: "The microdosing and yoga group had lower depression scores than the microdose-only group, and lower anxiety scores than the yoga-only group… consistent with our findings, psilocybin combined with meditation increased psychological well-being more than psilocybin alone."
What this means is that microdosing is a potentially robust force multiplier of positive human moods when used alongside other mindfulness techniques. Users have reported an enhancement in focus, creativity, and mood stability while microdosing, which can facilitate more effective meditation sessions. By creating a more receptive mental state, microdosing can potentially amplify yogic benefits.
Of course, it's all about community and also about the proper mentorship. That's one of the reasons we host our Medicine & Mentorship group. If you're interested in learning more about how to uniquely integrate microdosing into your wellness practice, we invite you to learn more. Click on the button below to join our group!
CHECK OUT OUR MOST POPULAR CONTENT
Ready to start your Microdosing Journey With Our Minds Eye Starter Kit?