5 FUN Facts About Lion's Mane Mushroom (Hericium Erinaceus)
While in some countries it's referred to as the Bearded Hedgehog — as the "erinaceus" in its scientific name Hericium erinaceus translates to "hedgehog — we here in the good old USA prefer to call it Lion's Mane. It doesn't look like the typical mushroom, as its large, white, shaggy tendrils looks almost beardlike.




Found in North America, Europe, and Asia, the mushroom grows on hardwoods, particularly beech and maple trees, in late summer and fall. And whether you're savoring its lobster-like taste or using it for its nootropic benefits, you already know that whatever it's called, Lion's Mane has developed a good name indeed.




Historically, Lion's Mane mushroom has been used in traditional Chinese and Japanese medicine for centuries, praised for its ability to improve cognitive health and improve anti-inflammatory/antioxidant activity.
Recent animal/in vitro studies have found that two compounds, erinacine and hericenone, within Lion's Mane can stimulate brain cell growth. It's also been shown to act as a neuroprotectant against amyloid-beta plaques, which are also prevalent in the minds of those suffering from Alzheimer's.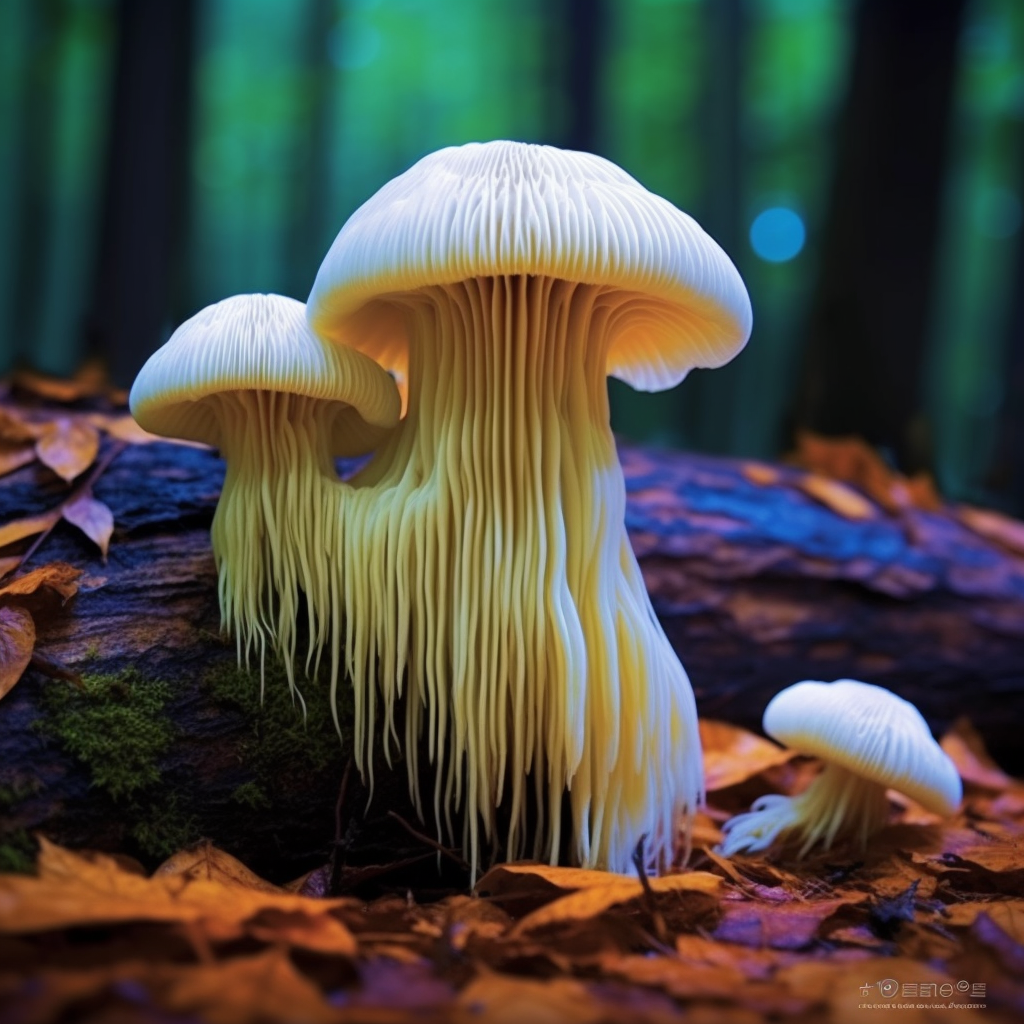 From a nutritional perspective, Lion's Mane is rich in proteins, dietary fiber, and a variety of minerals. In addition to hericenones and erinacines, it also contains plenty of polysaccharides, which spells good news for your gut microbiome. 
As most fans of Paul Stamets know, Lion's Mane has also gained attention for its inclusion in his famed microdosing "stack," which alongside niacin serves to heighten and complement the effects of psilocybin. In addition to its neuroprotective qualities, it's also included for its neurogenerative properties, as well as its potential to assist in repairing current neurological damage.




We at Medicine Box/Mind's Eye are inspired enough to use it alongside a carefully designed entourage of ingredients that complement and heighten the effects of our capsules
And while our Lion's Mane isn't a preparation for your next meal, there's plenty of clever meals using its crab flavor as a replacement for actual shellfish, such as this recipe for mock crab cakes or pasta — there's even one for a lion's mane mac and cheese!
So there's a lot to like about this mushroom. It tastes great, it makes you smarter, and it looks pretty cool to boot. And that's just where it starts with Mind's Eye Introspection. Coming up next — agarikon.
Join our MICRODOSING COMMUNITY for new videos, discount codes, and more!
Ready to start your Microdosing Journey With Our Minds Eye Starter Kit?